Colouring 4 Christmas

= keep the kids busy + sugar free + low carbon footprint + screen free + made in Oz + creative fun for Christmas
Colouring 4 Christmas is a fun and exciting way to keep the kids busy this Christmas. With kids being glued to screens most of the day it can be a struggle to get them to do anything else… put away the screens for a moment and get out the textas, pencils and crayons and get your kids to colour-in.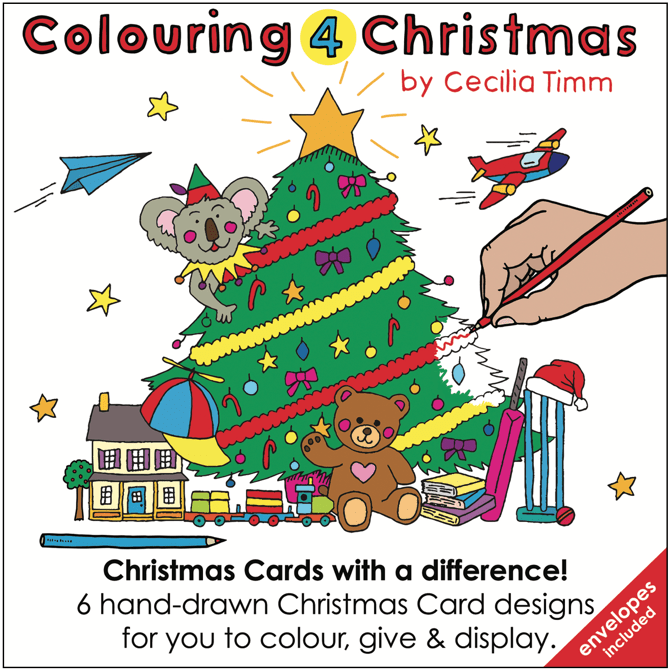 These artist designed unique cards are a great way to personalise your Christmas greetings this festive season. Share the love with a card that's just that little bit different!
Colour-in each card in your own unique style: use pencils, textas or crayons and make them your own. Colour inside or outside the lines… get creative.
Each packet contains 6 cards + 6 red envelopes
Designed + Printed in Australia.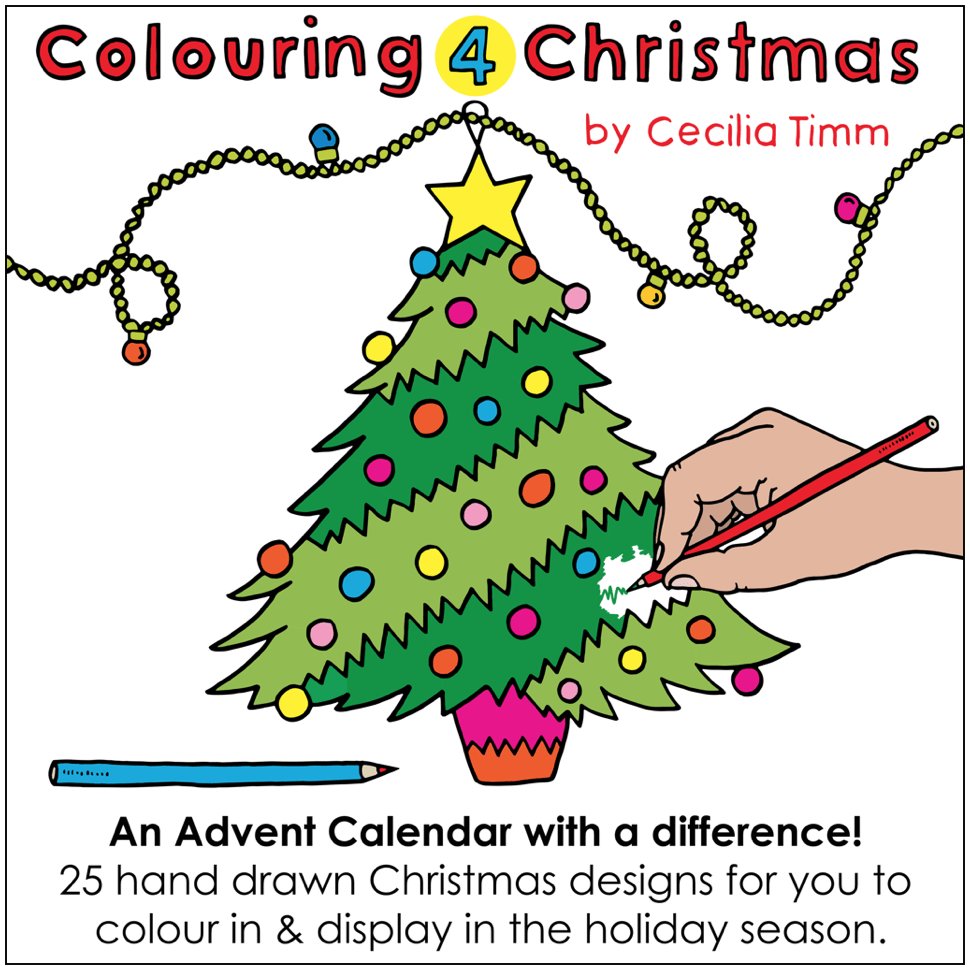 This awesome Advent Calendar encourages creativity and helps build your kids imagination for Christmas!
Have fun bringing these drawings to life with pencils, crayons, textas or let your imagination run wild. You can even cut them out and hang them on the tree.
Each packet contains 25 colouring-in sheets.
Designed + Printed in Australia.
Real world examples of Colouring 4 Christmas done by some very cool kids...